BEAU BUCK - JACKRABBIT #114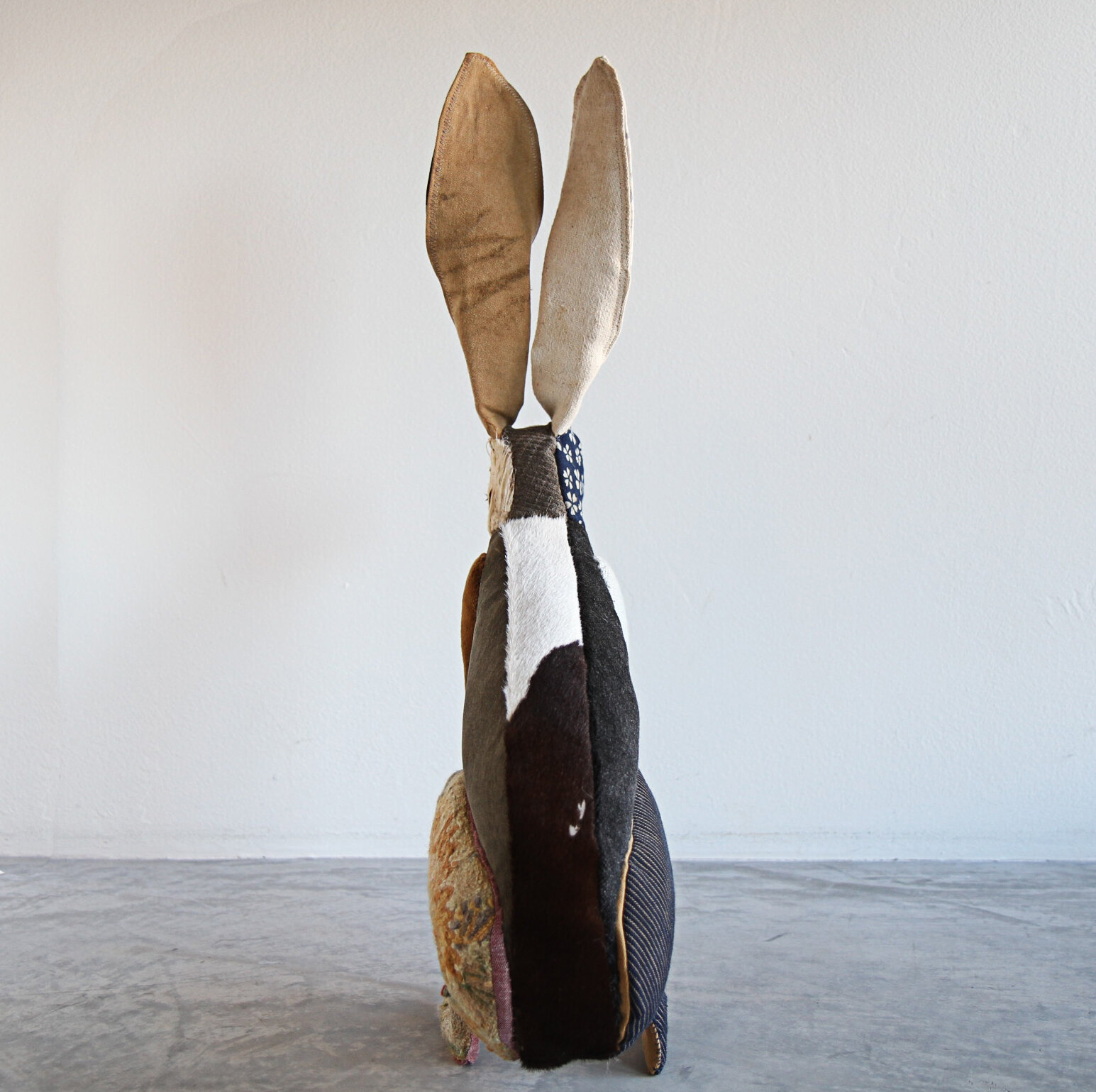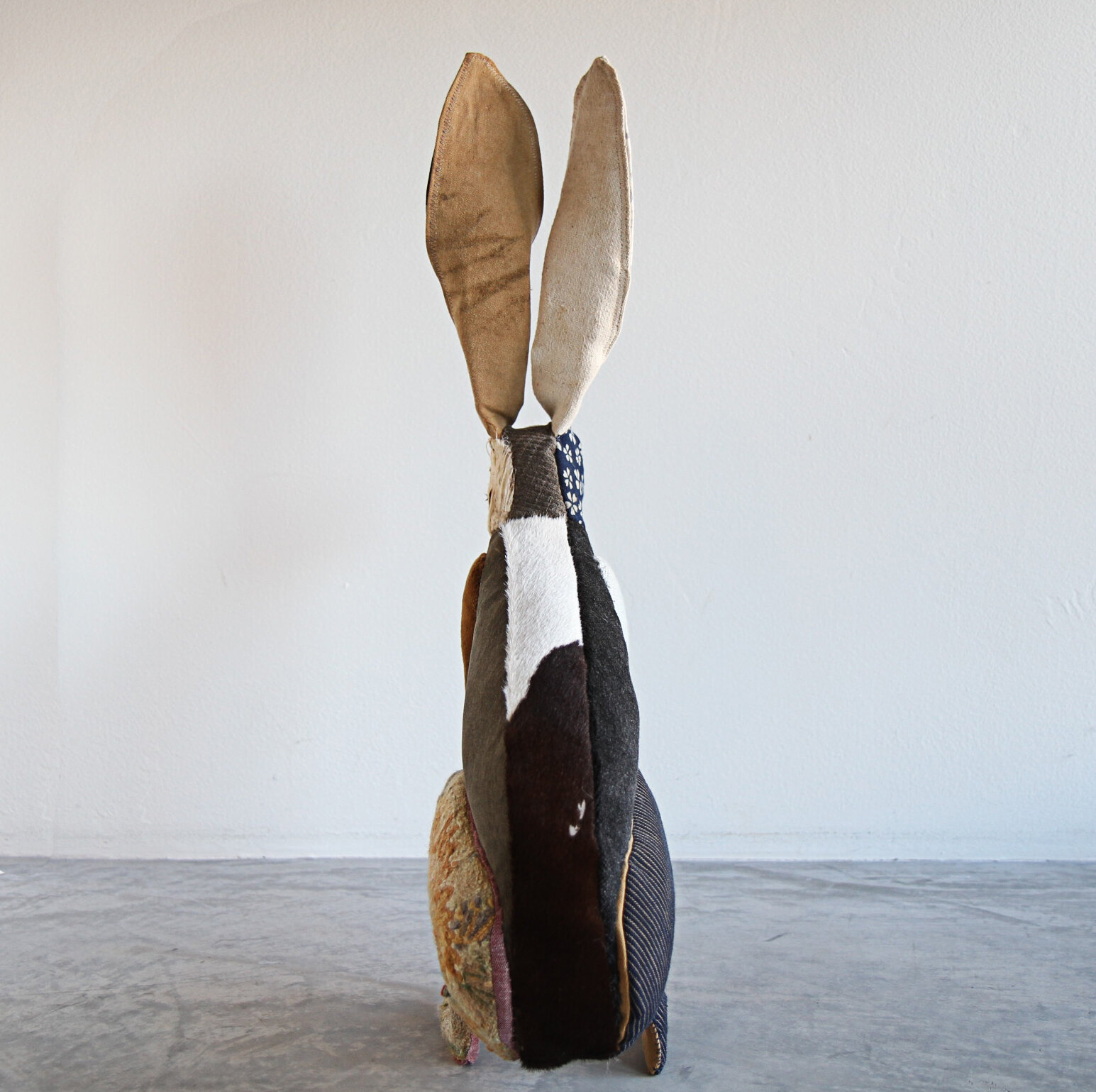 BEAU BUCK - JACKRABBIT #114
BUCK'S WORK CONJURES UP NOTIONS OF AN EARLIER ERA- BEFORE ANSWERS TO EVERYTHING WERE AVAILABLE AT OUR FINGERTIPS- A TIME FILLED WITH LORE AND A REVERENCE FOR THE UNKNOWN, TINGED WITH ROMANTICISM AND MYSTICISM. WORKING WITH BITS OF SCAVENGED FABRICS, LEATHER CUT FROM BOOTS, ANTIQUE INDIGO, VINTAGE HIDES AND TATTERED NAVAJO RUGS, BUCK HAS CONSTRUCTED A GROUPING OF LIFE-SIZED JACKRABBITS. EACH RABBIT TAKES ON A DISTINCT CHARACTER, AND THIS COLLECTION OF DESERT DRIFTERS, FADING BEAUTIES AND WILY EXPLORERS SEEMS GATHERED TO SILENTLY LAMENT AN EARLIER ERA OR THE PASSING OF A FRIEND, EACH IMBUED WITH THE HISTORIES AND STORIES ASSOCIATED WITH THE MATERIALS ASSEMBLED TO CREATE IT. BUCK HOLDS A BFA FROM THE RHODE ISLAND SCHOOL OF DESIGN, WITH AN EMPHASIS IN PRINTMAKING, AND HAS EXHIBITED ON THE EAST COAST AND IN CALIFORNIA.

DIMENSIONS: 10 1/2" Length x 21" Height x 6" Wide

MATERIALS INCLUDE CALFSKIN HIDE, ANTIQUE NEEDLEPOINT EMBROIDERY, VINTAGE JAPANESE KIMONO REMNANTS, BLOCK PRINTED INDIAN TEXTILE, DENIM, CANVAS, MOHAIR, JERSEY KNIT AND CORDUROY.